Thank you for joining us, in whatever way you choose, as we help give all of our students and our community the gifts they deserve.
Your generosity brings our mission to life to offer an excellent and affordable education while encouraging students to reach their full potential.
Today, the university enjoys a strong foundation of supporters who are essential in building excellence. We thank you for your interest in making a lasting difference at Sonoma State University. Through gifts large and small, we can touch the lives of current and future students, promote research, support programs and help the greater community. Development staff is here to assist you. Please feel free to visit the office or contact us via email at advancement@sonoma.edu or by phone at (707) 664-2712 with any questions.
Annual Gifts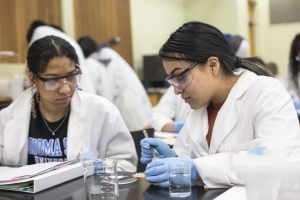 Annual gifts offer a great opportunity for alumni, parents and friends to ensure the continued success of Sonoma State University. Through annual gifts, you may choose to give to the Fund for Sonoma State or support one of the school's strategic priorities, giving the deans flexibility to direct funds where they are needed most, or you may choose to designate your support for students, faculty, or academic programs.
Endowed Gifts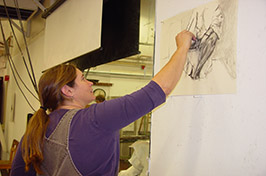 Endowed funds offer a unique way to support the future of Sonoma State University. The principal amount of an endowed fund is never spent. It is invested and the earnings are used to fulfill the purpose(s) for which the fund was created. Funds may be created to support scholarships, faculty, or any other educational purpose of SSU.
Planned Gifts
Careful estate planning yields special advantages for donors and their heirs while enabling them to support the important work of Sonoma State University in a significant and lasting way. Sonoma State can help donors meet their philanthropic and financial goals while they provide significant support to the University and its various programs. There are many ways contributors can ensure the future of the institution. Learn more about how you can make a planned gift to SSU.